7801 N. Tigerville Road
Tigerville SC, 29688
At North Greenville University, our professors and instructors are dedicated to discipling you on a personal level. They'll walk you through an educational experience that not only equips you for your dream career, but also — and more importantly — forms you to become a transformational leader within your field and beyond.
Discipleship should always be built on strong relationships, so our professors are both thoughtful scholars, gifted teachers, and mature Christians who invite our students to follow Christ within the context of their studies. Professors themselves teach our courses, and classes are small enough that you'll have the opportunity to get to know them very well. In fact, our alumni often rave about how they made personal connections with specific professors who shaped them in ways that still impact them today.
Before you buy a brand-new pair of shoes, it's nice to take them out of the box, try them on, and walk around a little while to see if they're a good fit. That's true for deciding on a college, too. What sets Greenville, South Carolina, apart is the spectacular views of the Blue Ridge Mountains nearby, the beautiful park located right in the middle of downtown, and the Prisma Health Swamp Rabbit Trail, with 22 miles of pathway to run, walk, or bike along.
Visiting campus is really the best way to find out if NGU's the best fit for you. And with our friendly, Christ-centered community of passionate learners, we're pretty sure it will be!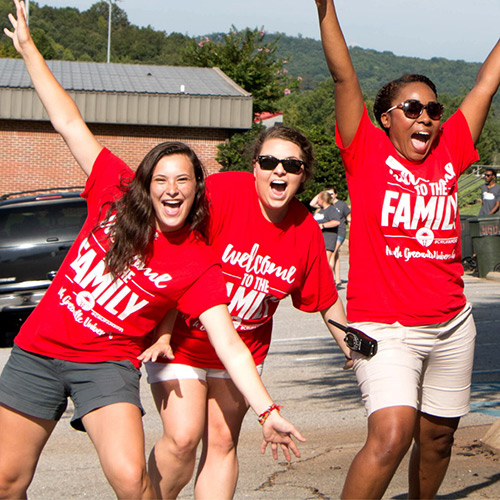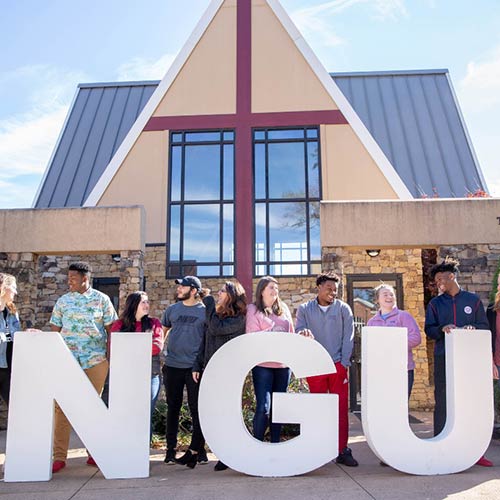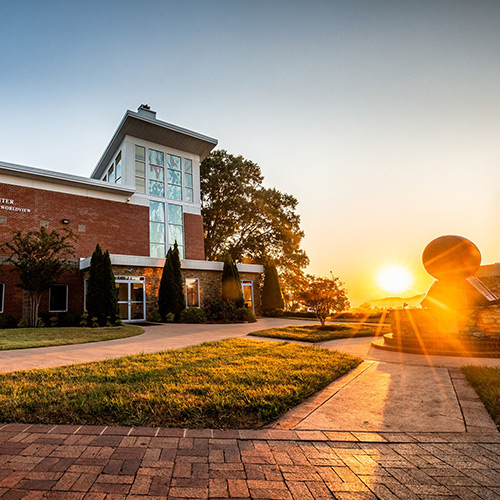 About
We hope your experience at NGU is exceptional. Part inspiration. Part perspiration. As a Christian university, we hope to be an open door of life-changing opportunities for every person we get the privilege of shaping and influencing ­— whether students or parents or friends or neighbors.
Mission
At NGU, we have no greater mission than to cultivate graduates who are equipped to serve as transformational leaders for church and society. To us, that means offering our more than 2,500 undergraduate, online, and graduate students not only strong academic programs, but also opportunities for spiritual growth, cultural enrichment, and hands-on service you expect from a Christian university.