503 South Broad Street
Clinton SC, 29325
Presbyterian College is located between Greenville and Columbia, South Carolina - in the small college town of Clinton. PC is noted as much for its challenging academics as it is for its one-of-a-kind mascot: the Blue Hose.
PC students are one-of-a-kind too: They bring all sorts of interests and abilities to campus and are given the freedom to pursue them. Students customize their education by choosing from more than 90 majors and pre-professional programs.
Inside the classroom, students are not only taught but mentored by faculty members whose #1 priority is their students' success. 100% of students further their education by conducting research, interning, or studying abroad. Blue Hose sports teams compete in NCAA Division 1.
PC students get involved on campus, where the culture of honor and ethics is as noticeable as the columns on the Georgian buildings. It all adds up to preparing students to be fulfilled in their personal and professional lives when they graduate.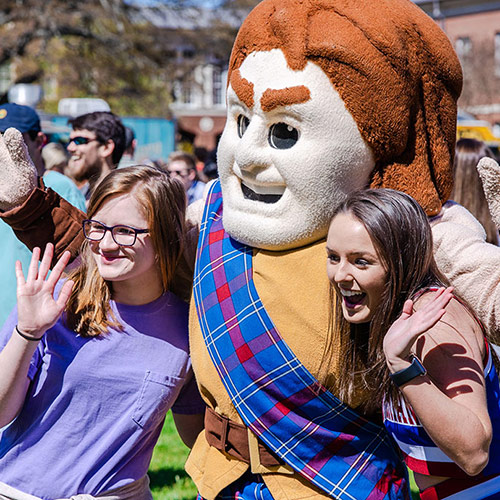 About
Do you want to go to a college where you can truly make a difference? At PC, you can do that as soon as you step on campus. You'll learn from a distinguished faculty whose No. 1 priority is your success. Small class sizes allow you to develop close relationships with your peers and faculty members. Honor and ethics are part of the College culture, guiding you to become a values-based leader in your life and career.
Mission
The compelling purpose of Presbyterian College, as a church-related college, is to develop within the framework of Christian faith the mental, physical, moral, and spiritual capacities of each student in preparation for a lifetime of personal and vocational fulfillment and responsible contribution to our democratic society and the world community.